Congratulations to the champs!
USFA AAA NATIONAL CHAMPIONS:
BROOKLYN (NY) SEMINOLES
USFA AA NATIONAL CHAMPIONS:
DETROIT (MI) RAVENS
NATIONAL FOOTBALL EVENTS AAA CHAMPIONS:
COLUMBUS (OH) FIRE
NATIONAL FOOTBALL EVENTS AA CHAMPIONS:
PORTSMOUTH (OH) WARRIORS
SPRING vs FALL CHAMPIONS:
ORLANDO (FL) PHANTOMS
****************************************************************************************************
THE 2015 "NATIONALS"
For decades now, semi-pro football has been crowning "national champions," however the only true National Championship is awarded on the field, playing the best teams in playoffs against each other. The USFA has been operating regional tournaments pairing the best teams in an area for 25 years. For several years now, the USFA has invited the winners of each of the regional tournaments to play in National Bowl Weekend in Florida, in January. The premiere game in semi-pro football is the highlight of the weekend, featuring the official USFA National Championship game.
Does your team aspire to win the National Championship? Enter one of the USFA Regional Tournaments at the end of your league play and see if your team can beat the best.
**************************************************************
2015 NATIONAL FOOTBALL EVENTS COACHES POLL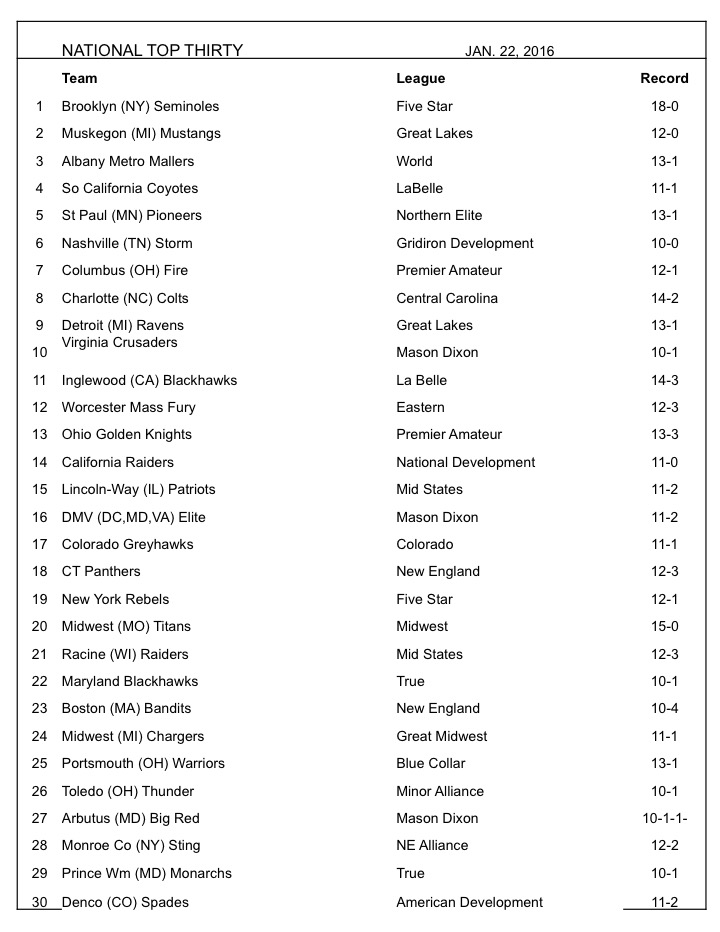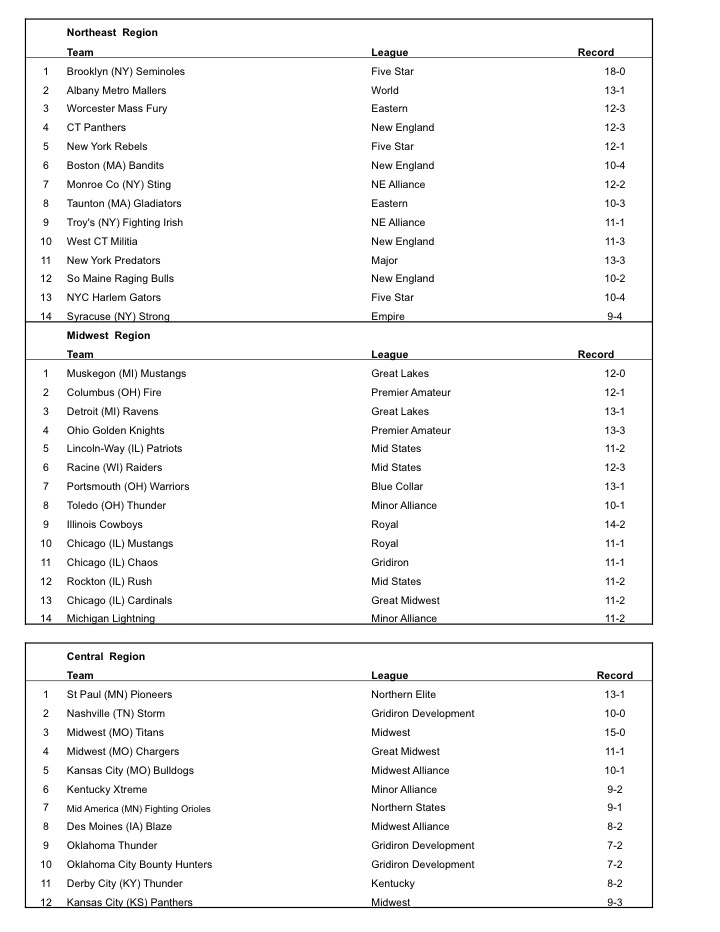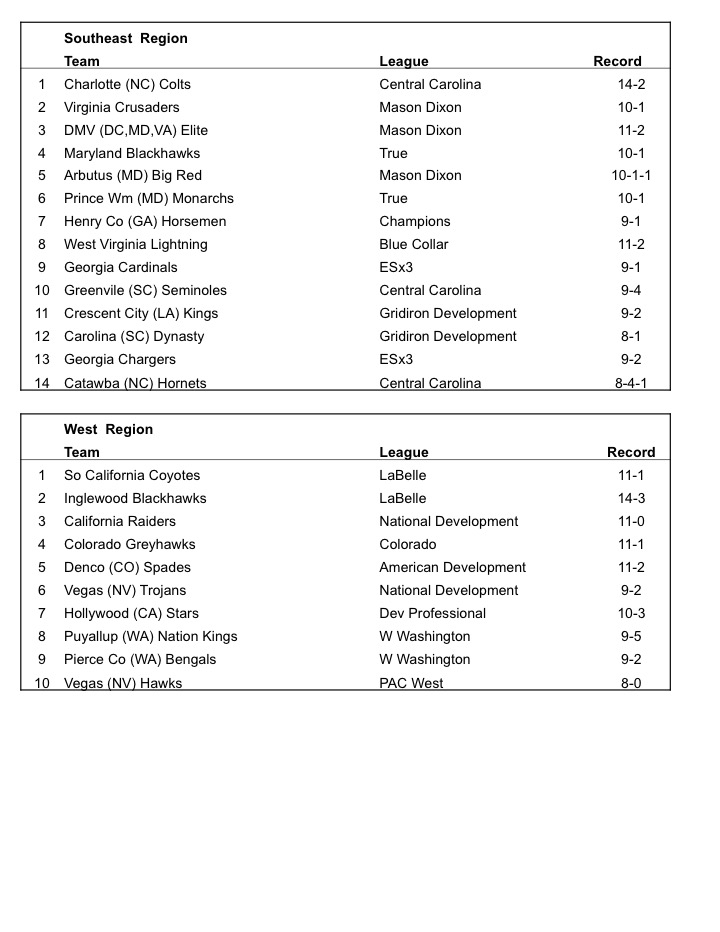 CONTACTS:
Westmont, IL 60559-0546P.O.Box 546NATIONAL FOOTBALL EVENTS
Phone: 630-910-1818 Fax: 630-515-1885
Jim Nugent, President JimNugent15@sbcglobal.net
Cheri Kardas, Director nfe@dls.net
Sean McNamara, Director casinobowl@nationalfootballevents.com
John Kennedy, Director USFA@nationalfootballevents.com
Dale Glossenger, Director CoachG@nationalfootballevents.com